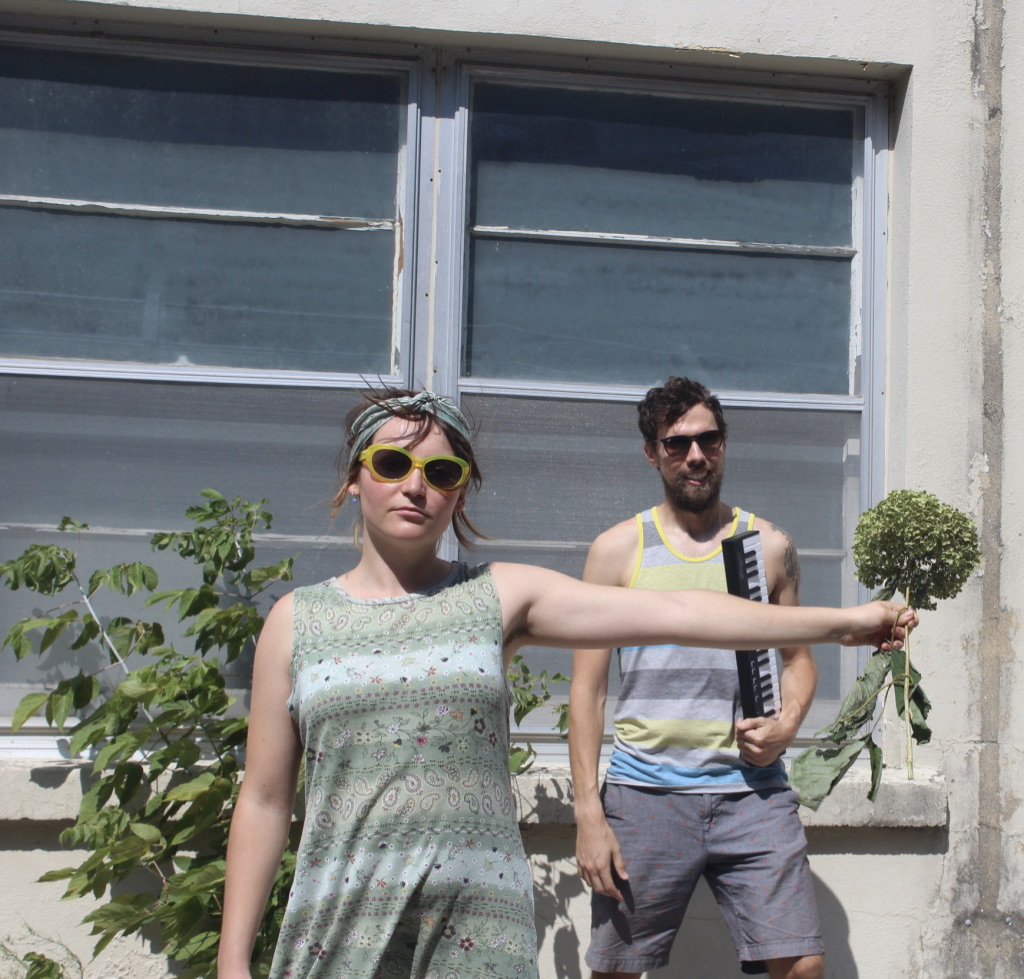 In February 2018 I started jamming with artist, musician, creator, farmer and all-around friend Bree Rappaport. Our first performance in May used an overhead projector with illustrated acetates as a visual space in which to perform an improvised set of music with clarinet, upright bass, voice and digital signal processing.
After that we created a set of demo recordings. We used some recorded interviews on tape cassette, recorded new interviews, then manipulated the tape playback and played clarinet, guitar, banjo, percussion and voice overtop. One of these songs was released on the [Dirty Clothes Tour Tape (DCR-005)] (https://dirtyclothesrecords.bandcamp.com/album/dcr-005-tour-tape).
We continued to write songs. Our first performance as Dance Flower was at the Brooklyn bar in Kingston with [Deux Trois] (https://deuxtrois.bandcamp.com/). In October we joined Toronto musicians Del Stephen and Jeff Sinibaldi for a four city mini-tour as the Heart Structure Quartet, promoting DCR-005 and making friends along the way. It was memorable. Bree has helped with filming Slow Man Tofu music videos and performed live visual accompaniment at some SMT shows. It's been a fruitful collaboration.