Hi friends, family, listeners, fans. Thanks for reading this blog post. I'm writing today to make some exciting announcements about upcoming projects, share some pictures from my camera reel, and mention a few highlights from the last few busy months.
I guess I'll start by announcing that I'm no longer going by the name Slow Man Tofu. My solo work and band-leading work will now just be released under my name David Parker. That means old links to slowmantofu.com are broken. If you use browser bookmarks, you can update them to:
New Music
Two Cover Songs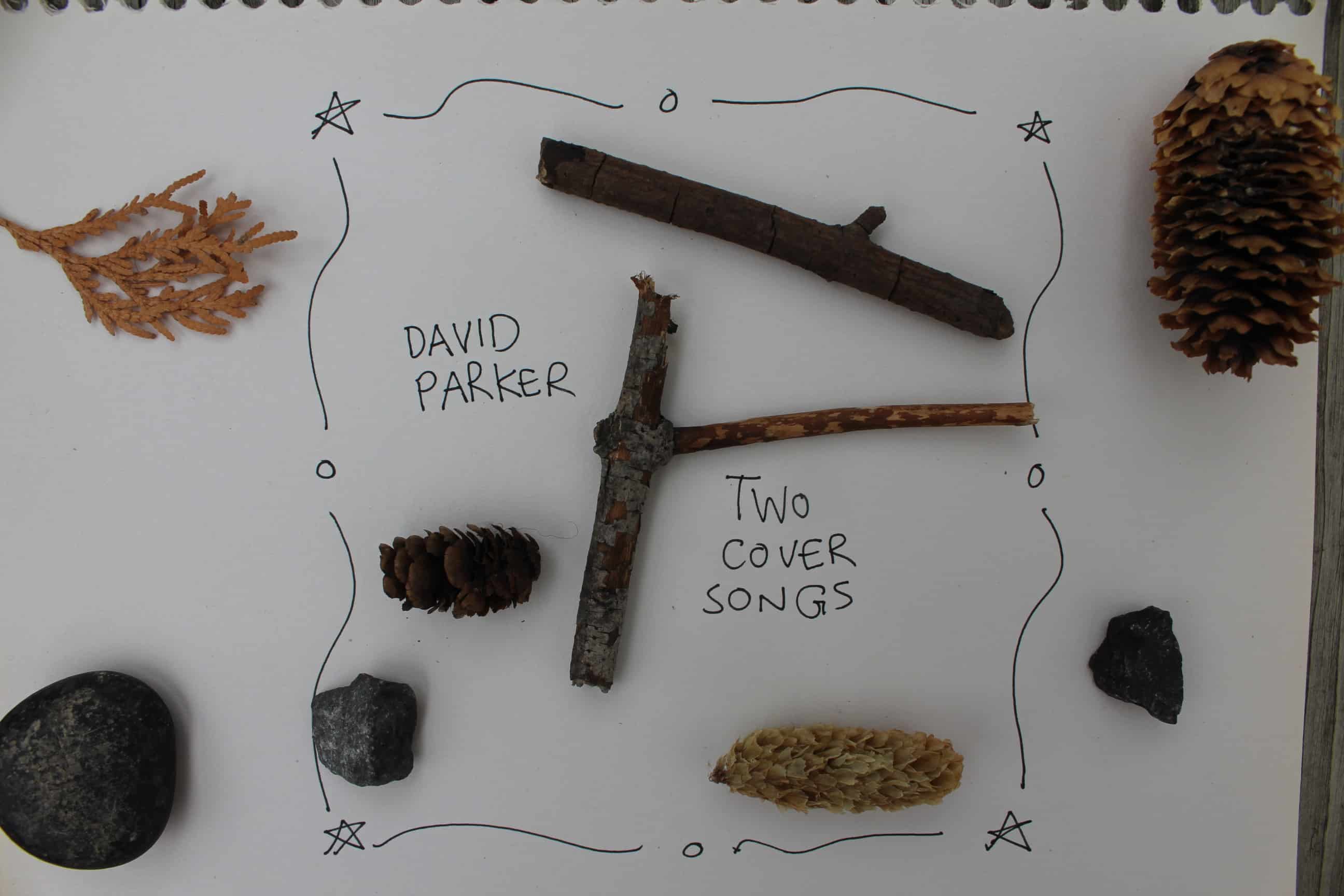 Two Cover Songs album artwork. All natural materials were gathered by Eska Aspen, age 2.
Last Fall I started working on some new recordings at home. I had been singing these two songs to Eska Aspen a lot and playing them on the guitar. I made recordings at home and sent them to 4 collaborators one at a time and they laid down their parts from their homes. The songs feature Paul Clifford on bass, Liam Cole on drums, Sian Alcorn on lead guitar and Jonathan Davies on piano. I then sent them to Jason Mercer to do a professional mix. I'm really happy with the results!
I've made some hand-made ink postcards that will be for sale to support this release. You can purchase the two songs and an accompanying postcard from my Bandcamp page by November 5th. All sales income will go towards covering the costs involved in the project.
First Take / Artificial Field Recording 2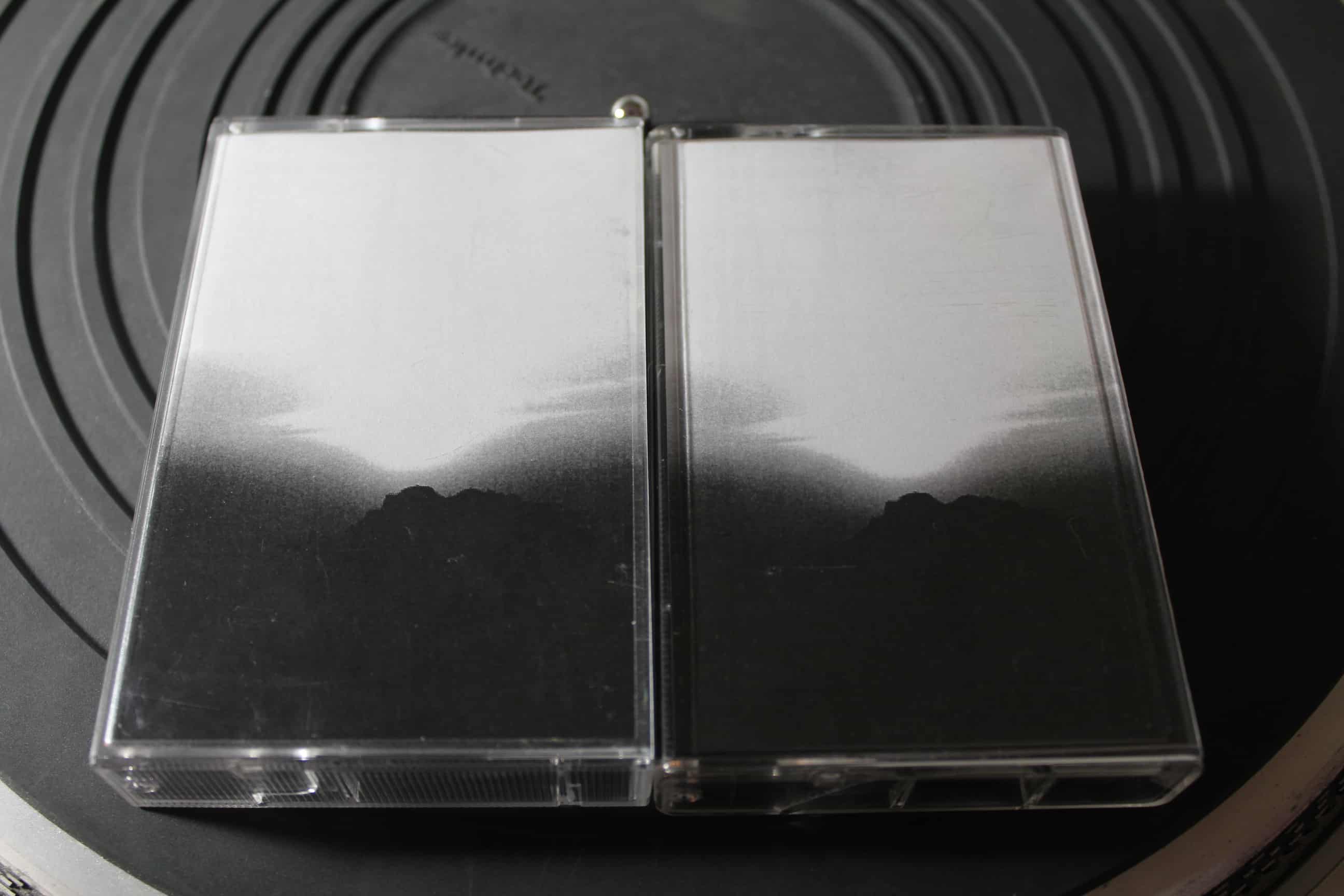 Tape Cassette copy of First Take / Artificial Field Recording 2 by David Parker / Elizabeth Millar.
The wonderful Jeff Sinibaldi of Vacancy Recs. asked me to contribute a recording for a series of tape releases that are 110 minutes long, 55 minutes on each side. Going along with the idea of making a recording in one take, where the first take is the best take, I gathered some instruments and set up for a recording in my basement studio. The result is found on this tape cassette. I asked friend and collaborator Elizabeth Millar to contribute a work for the second side. She used motors and home-built devices to create rhythms that achieve mechanical syncopation that at times holds together, at times falls apart. It's called Artificial Field Recording 2.
The limited edition of 11 cassettes was released in August and has since sold out! You can hear the entirety of both pieces of music at Vacancy Recs.
Keeping busy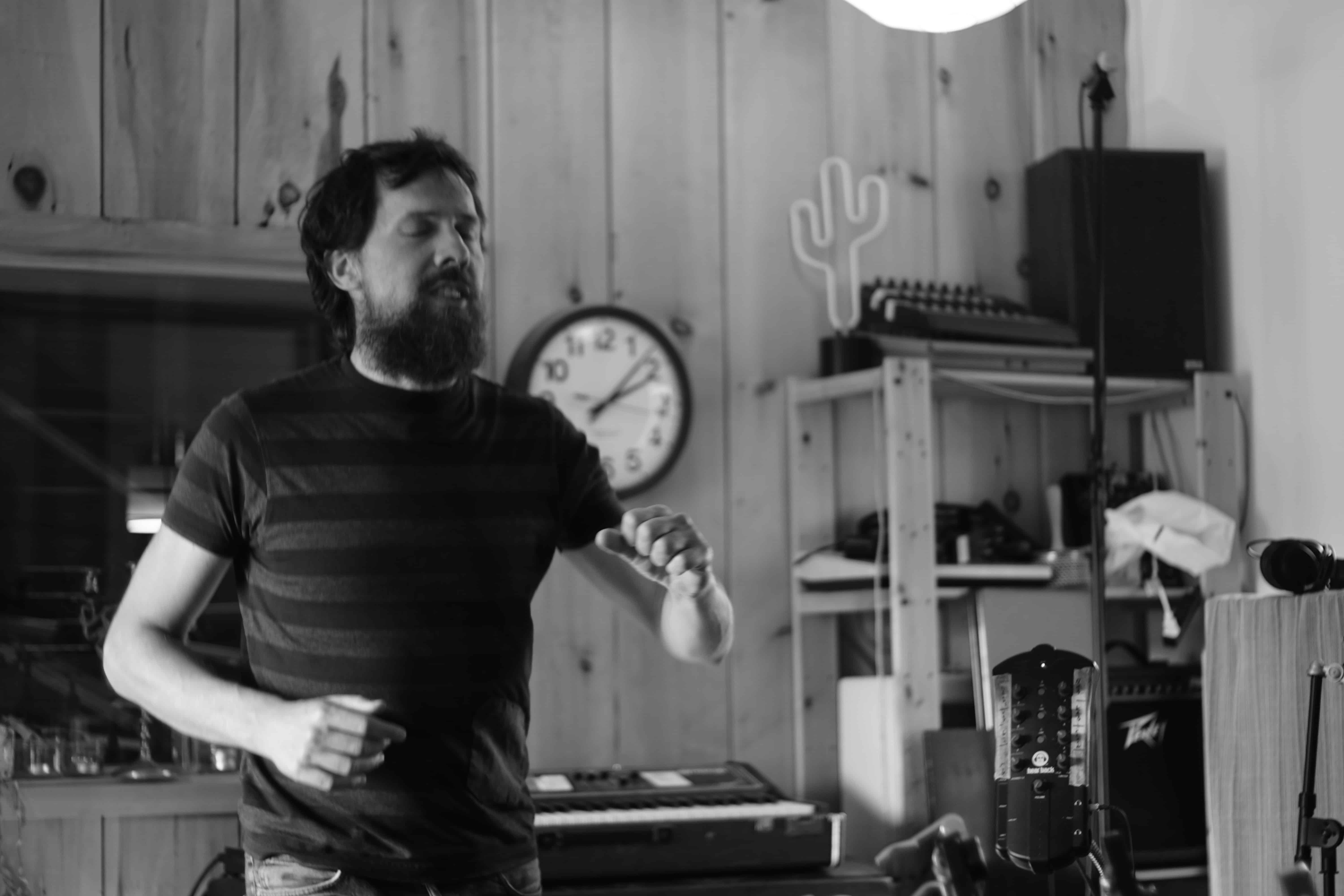 Here I am dancing around at the studio.
I was happy to receive news in May of a successful grant application to the Kingston Arts Council. It was not a huge grant but it did pay for the cost of going to a recording studio and working with producer Jonas Bonnetta for the first time. For this, I was extremely appreciative.
I asked drummer Liam Cole to come with me on day 2. He laid down some amazing drum parts on top of 8 tracks that I had developed on the first day. We also recorded a few live-off-the-floor takes. It was a great opportunity.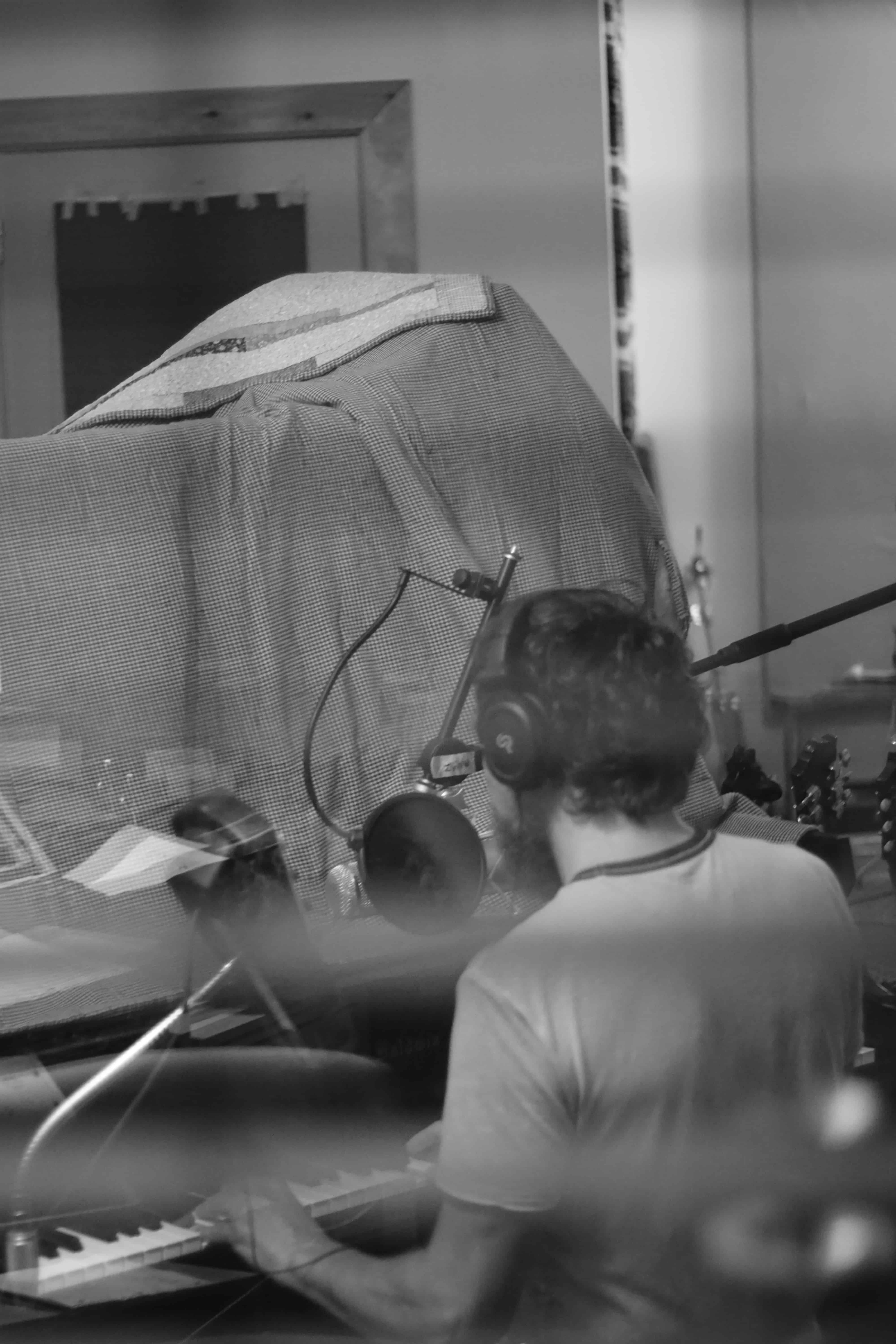 Making music at Port William Sound.
To prepare for the recording session, I asked a small group of friends to gather in the backyard where I had my first concert since the pandemic began. After a year and a half of no concerts, it was exactly what I wanted in a 'return to live music' experience. Just a supportive crowd, a very chill environment, kids involved. It was great.
I think a lot about artist grants. To be honest, writing grants is my least favourite part of being an artist. This is because so often my applications are unsuccessful. I was happy to get this grant and the application process was simple. Often the application process is complicated, laborious, and the results are negative. I wonder why artists must compete with each other for these awards? There must be a better way to structure the distribution of funds to allow for musicians and artists to pursue their work. I have no great concrete proposals to that effect, save one: to allocate more funds for the creation of art!