A new year has begun and I think I'm ready to finally sit back and write some thoughts about my journey through the last year and what it has brought me.
The last two years were special because of the 12CAT Arts Collective. I was a member of the collective and helped put on some of the 4 dozen shows we held in the warmer months when it was nice outside. It was a large unheated warehouse space in the inner harbour area of Kingston. We had some epic jams there and hosted wonderfully memorable concerts. A nice relic of this era is the 12CAT calendar we put out as a fundraising effort.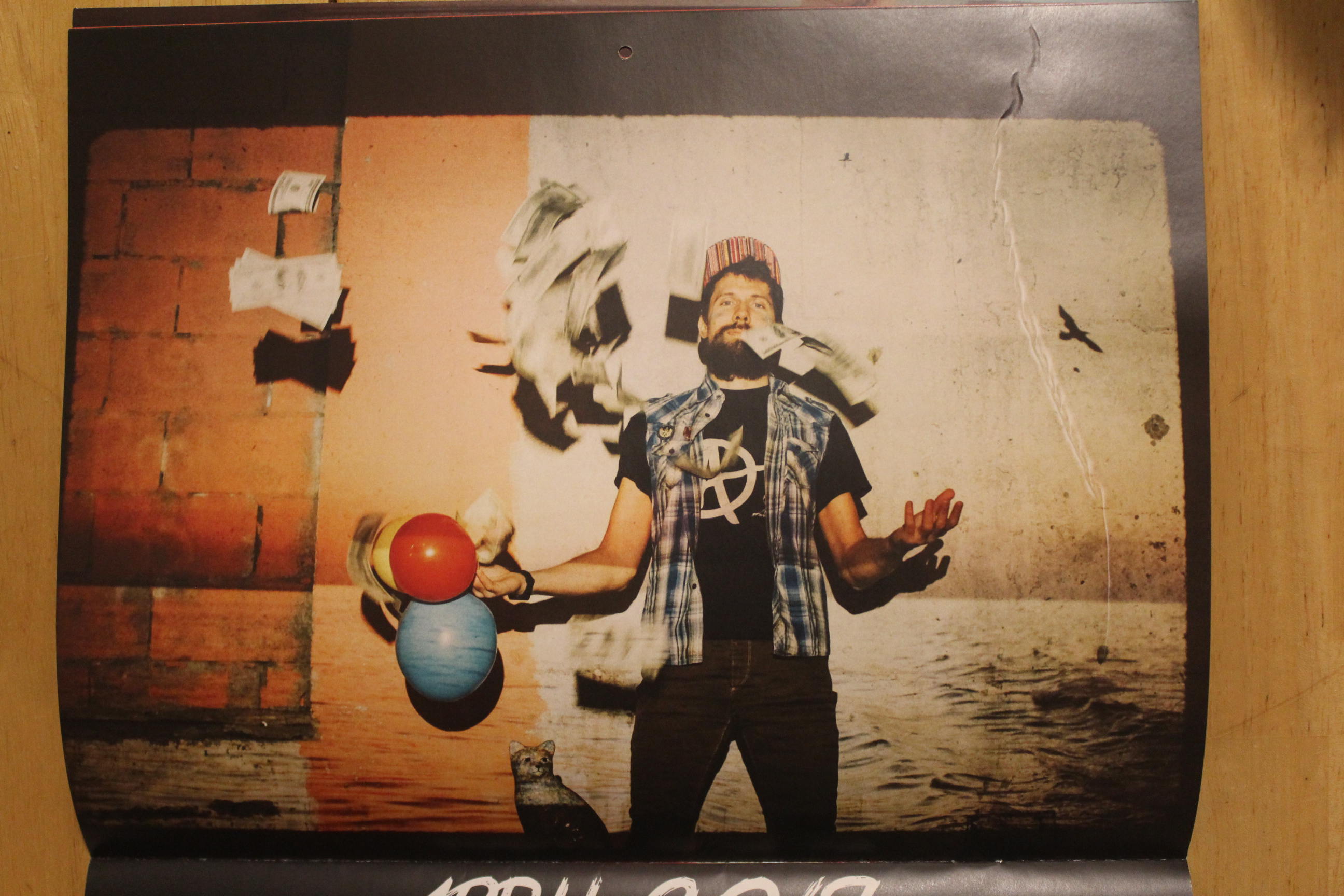 Photo of David in the 12CAT Calendar. Photo: Dima Uchitel
Last winter I played in some fun groups: as part of Michael C. Duguay's large ensemble and as part of a live karaoke band for a 12CAT fundraiser. Both were a lot of fun. Also in 2019 I started throwing shows at Something Else Records, Kingston's newest record store that is well curated and has been a huge support to our local music scene. I put on an April birthday concert there for Slow Man Tofu in a new trio featuring Michael Broadhead on bass (amazing!) and Matt Rogalsky on lead guitar (wonderful!) and myself on banjo, singing harmonies together. Anna Sudac also played the same gig (beautiful!).
I put on a few final shows at 12CAT in May including a Sound of the Mountain show where I got to improvise with a visiting guitarist from Japan and a show with one of my fave Toronto acts, Luka!
Preceding all this, I went through a challenging time because my partner and I experienced a miscarriage. This can be hard to open up about. Our culture doesn't offer a lot of support for this particular tragedy and people can go through it alone when it occurs unexpectedly. It's a loss we felt keenly as it undulated through our lives and it was hard to know how to mourn.
Later on we were lucky to find out that we had another chance at having a child. 2019 started and we were well on our way to having a baby.
Then baby Eska Aspen was born on May 31st, changing my life forever. What an amazing night that was, never to be forgotten. Since then I've slowed down on working on music, focussing instead on being a good parent and a loving partner. Although I do sing, play guitar, and trumpet every day with our little one.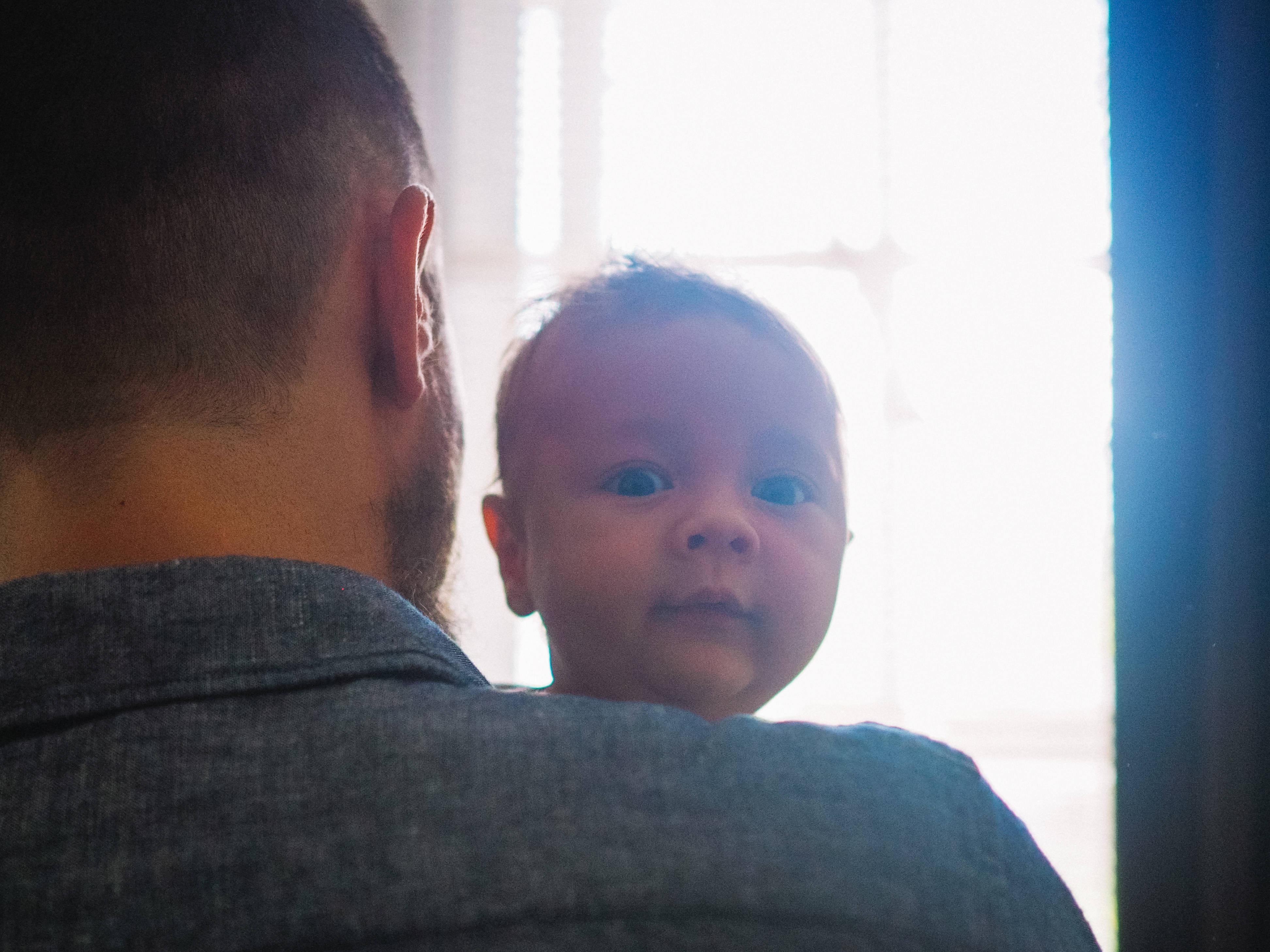 Photo of Eska Aspen, age 3 months. Photo: Dima.
It's been a whirlwind and time has flown by since becoming a father. Despite taking a relative chill from music, I've nonetheless performed two solo gigs, shot a music video, and did a show at the Tone Deaf festival in November as the Heart Structure Quartet - Del Stephen, Bree Rappaport, Jeff Sinibaldi, and myself. After the concert our group got the chance to have a day of recording sessions at a special soul horse retreat near Battersea.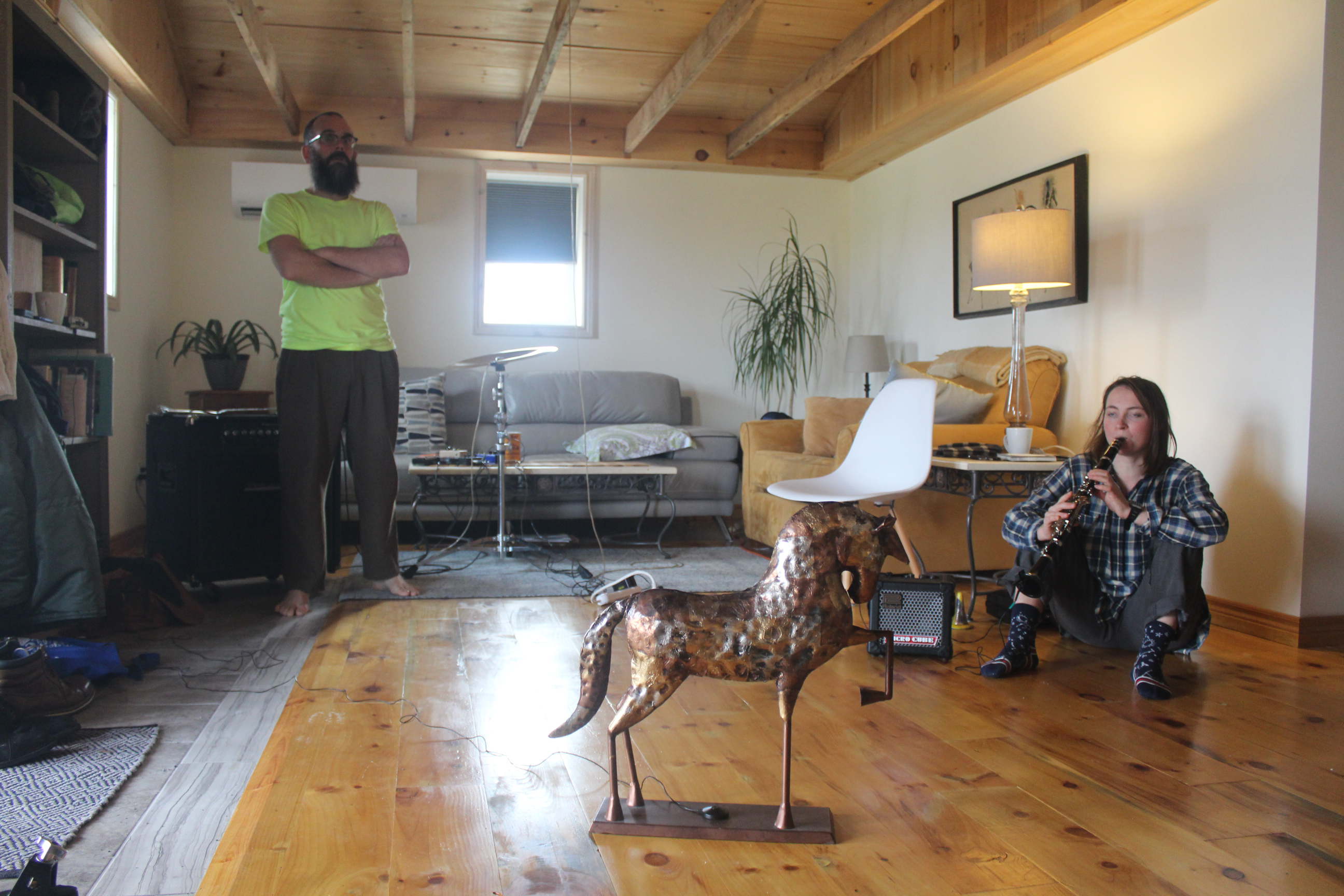 Heart Structure Quartet members recording at the Soul Horse Retreat. Photo: SMT.
Speaking of the Heart Structure Quartet, in 2019 we released an album! Jointly released by my rather-dormant label Dirty Clothes Records and Jeff's active label Vacancy Records we put out a limited run (20 copies) CD. Check it out here:
The Slow Man Tofu music video I shot in October was a collaboration with Sian Alcorn, a musician / videographer / director. We had help from camera-person Vince Strohmaier and I assembled a band (Haley Sarfeld, Michael C. Duguay and Jonathan Davies) to perform my song Meat Birds. You can watch the final result below.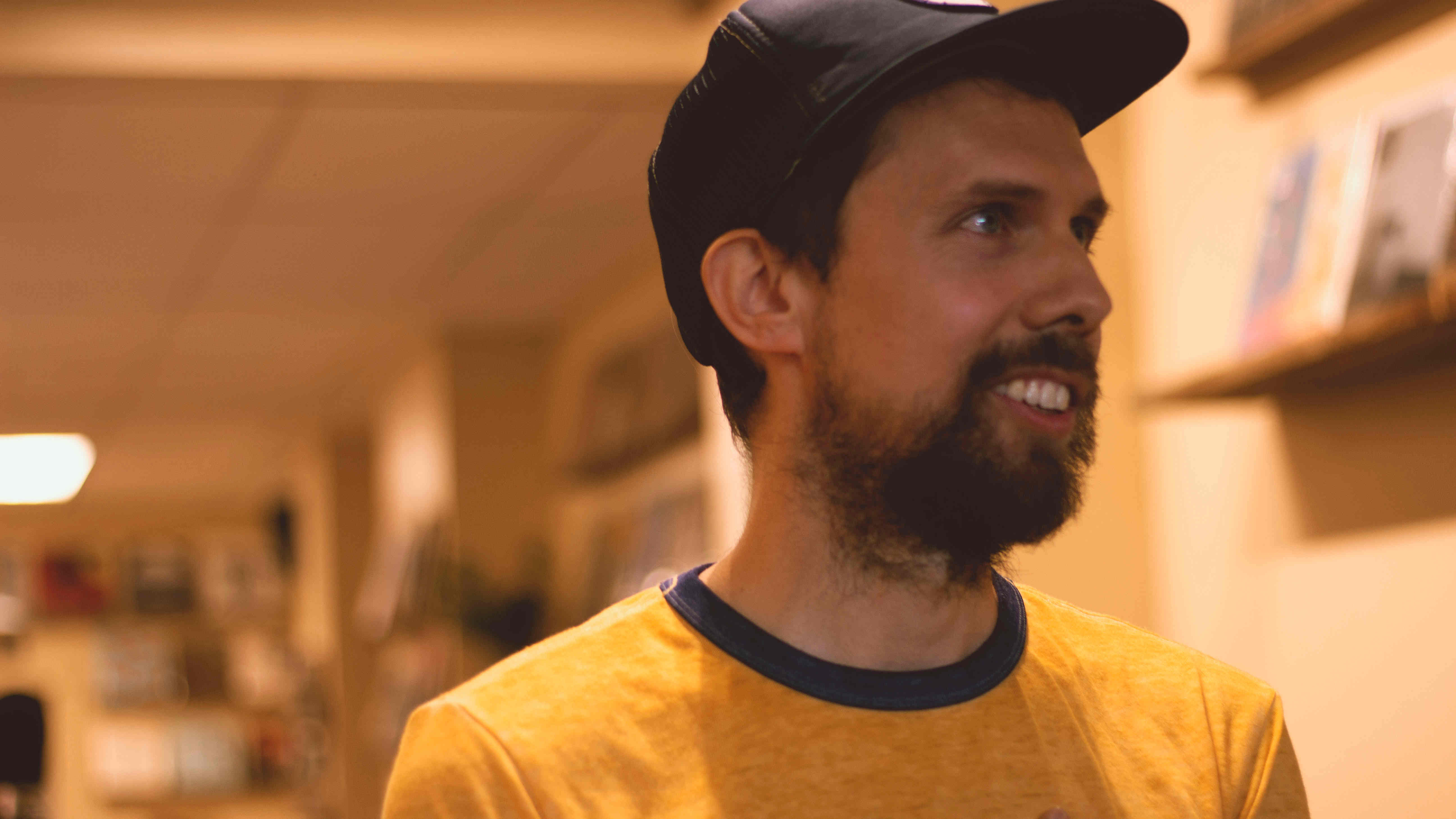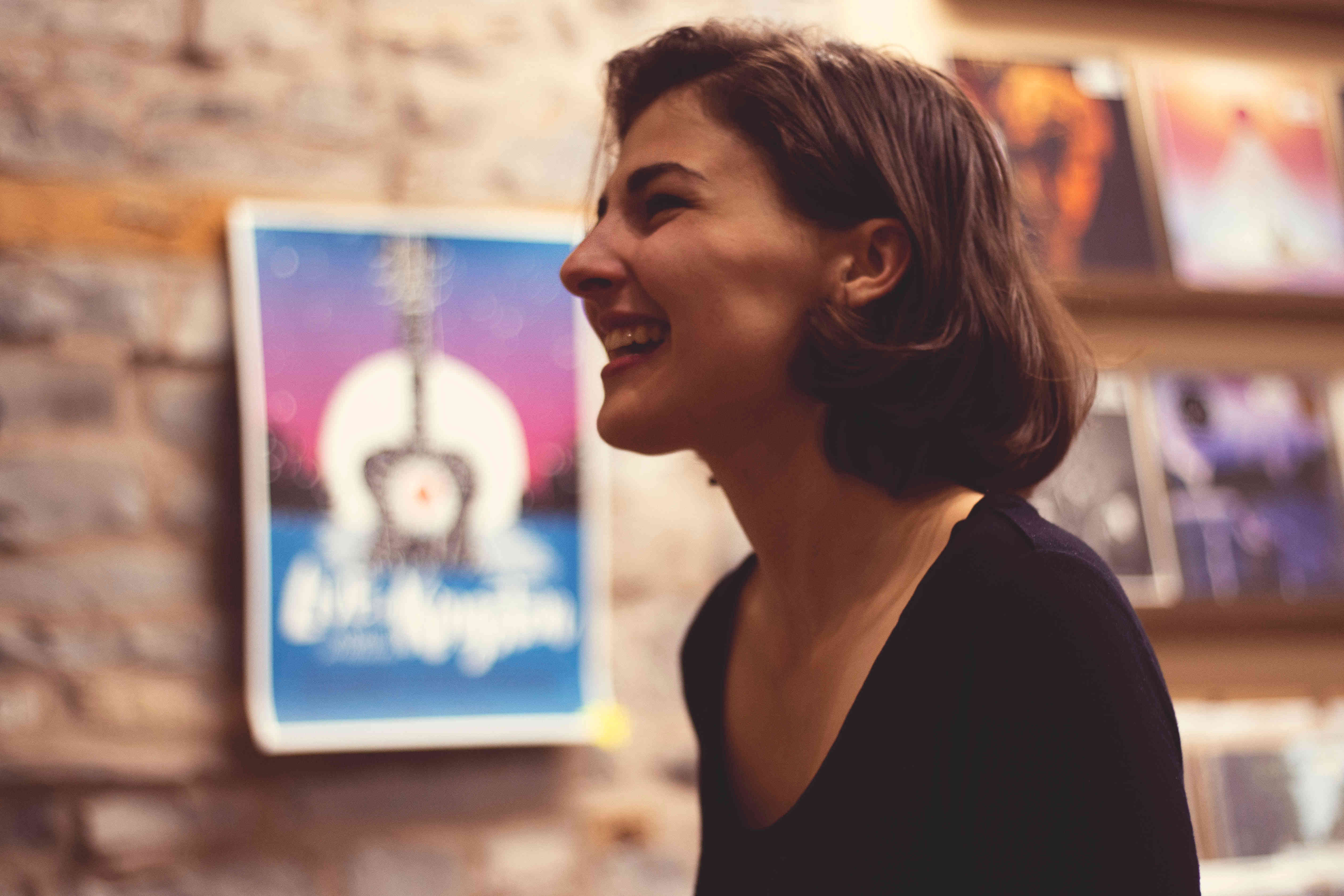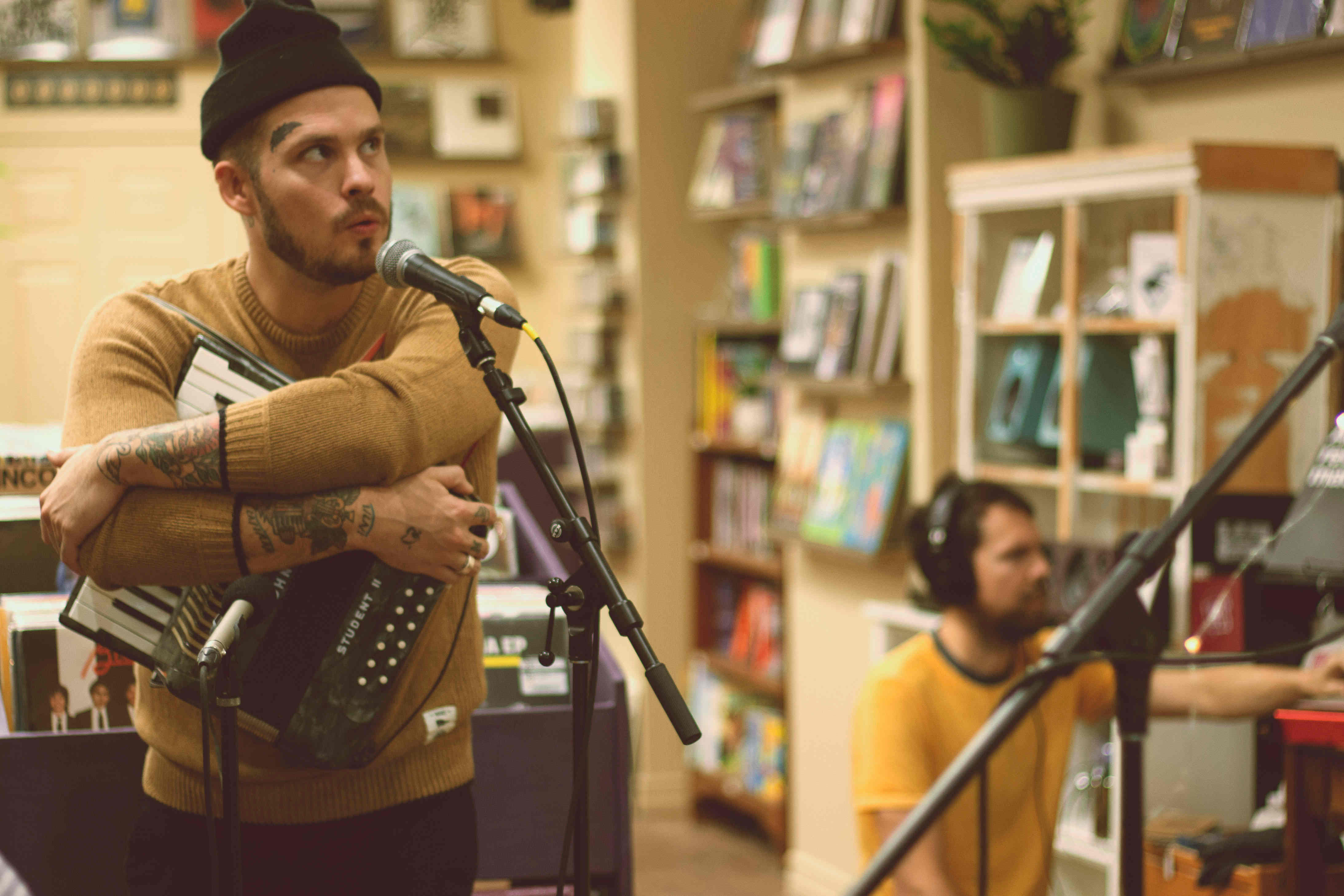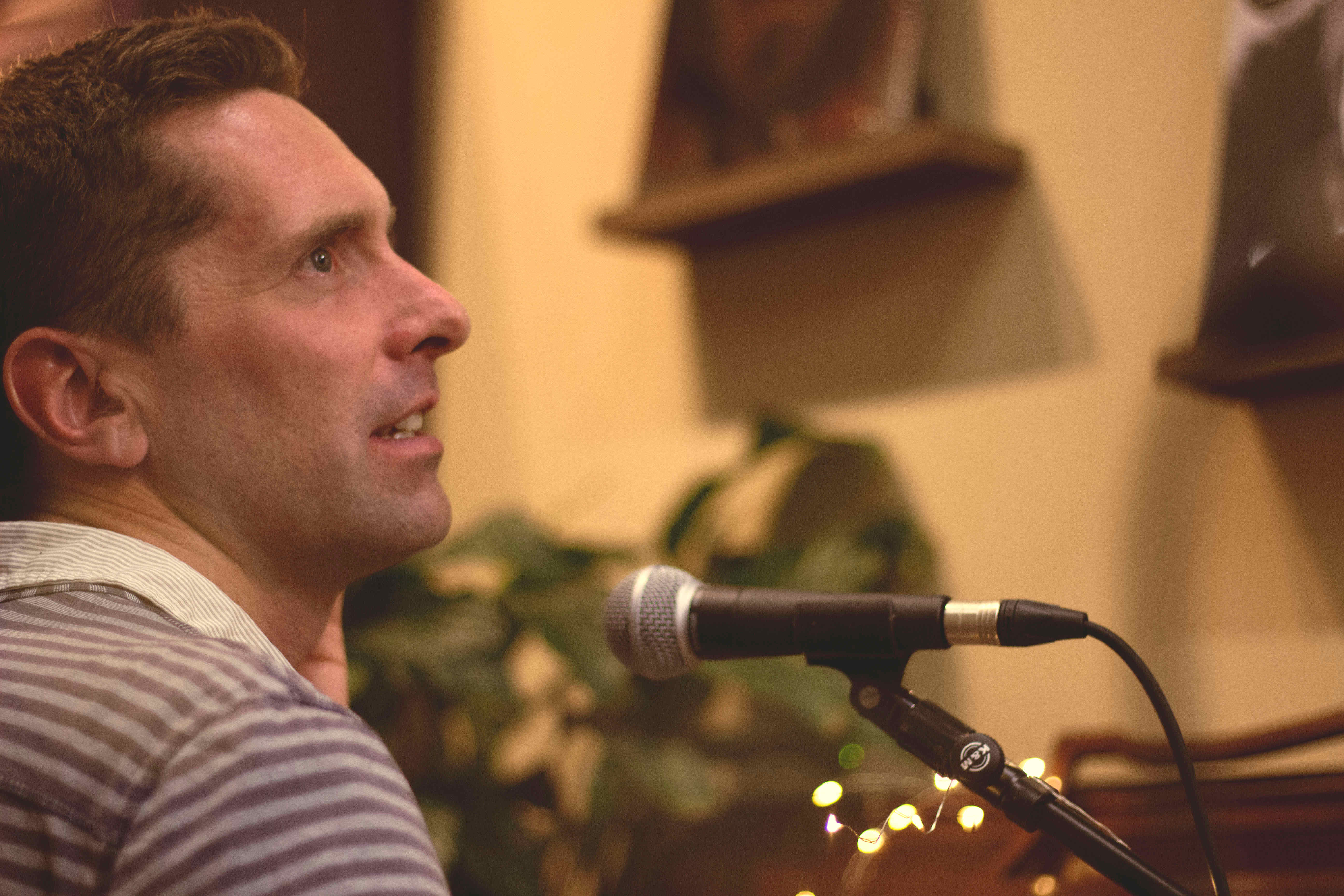 Photos of Slow Man Tofu, Haley Sarfeld, Michael C. Duguary and Jonathan Davies. Credits: Sian Alcorn.
In 2020 I hope to release the new album that I have been working on actively for the past year. Expect that to be released in April along with a few Slow Man Tofu shows in Kingston and in nearby areas. The album will be called 'Soft Melody Maker' which is a name given to me by a close friend during my time with the Caravan Stage Company.
I feel incredibly fortunate to have the support of so many thoughtful and inspiring friends, artists, musicians, organizers, and community. Thanks to each and every one of you. Thank you thank you thank you.